Testimonials
Lower Scores & Happier Students
"I went to Kevin with a bad golf swing and the hope to shoot in the 70's. Kevin works on all aspects of your game to make you better than you thought you could be. Now I shoot in the 70's. A lot of instructors can point out what a good golf swing is. Kevin helps you understand what your doing, what you should be doing and how to get there. You want to improve your game? Forget new clubs, new balls, new training gadgets, go see Kevin. Best game investment you will ever make."
~Tim G.
---
"My son is 11 and has been playing in the Northern Texas Jr. PGA for (3) years. I always thought he had good mechanics but he was never able to put it all together for a whole round. After his first lesson with Kevin, he went out and shot his best score ever for 18 holes (84). He was able to concentrate and focus the entire time. The results were incredible. We have signed up for more and I would highly recommend Kevics Golf Academy for anyone wanting to improve their game."
~Scott M.
---
"I have thoroughly enjoyed my golf lessons with Kevin Kretovics. I have found him quite knowledgeable and more than helpful in improving my golf game. I would highly recommend Kevin to any of you who are considering taking golf lessons. I will for sure be back to take more lessons from him for he has helped lower my handicap and has helped make golf fun again."
~Doug T.
---
"I have been taking lessons with Kevin for long enough to give a review with just more than an initial impression. When I first started I was a complete beginner without any fundamentals for what the golf swing was about. Though I am no where near mastering the swing, I keep learning from Kevin and I have come a long way. Commit to the adult scoring program, it's a great way to get comfortable with the actual golf course. Kevin is super cool and has a great personality. Through the time of taking lessons from him, I also consider him a friend. If you need lessons don't even hesitate giving Kevics Golf Academy a chance."
~Pierre P.
---
"My son has thrived under Coach K!! He has impressed tremendously. His patience, coaching skills and love of the game make him the best coach ever!!!"
~Vanessa S.
---
Adult Programs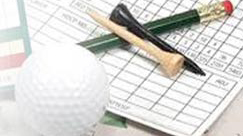 Scoring Method Bootcamp
Shoot lower scores and find happiness on the golf course. SMB consists of 10 sessions over 10 weeks, with guaranteed results. This is not a "quick fix" series of lessons on the tee box. If you're finally ready to shoot lower scores and be happier on the course, you've found your answer.
Path to Success
Personal on-course training with a coach
Learn the "10 Keys to Scoring"
Understand how to apply the golf mindset
Become accountable for your scores
Transform your life on the golf course
*An introductory on-course assessment (only $99) is required prior to enrollment.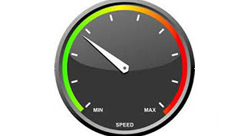 Driver Speed Training
Get faster, hit it farther, and find the fairway.
These 30 minute classes are designed to increase your driver club head speed. Students use special tools that help the body learn how to create speed when swinging. It involves performing short-term bursts of high energy. Check with your physician before enrolling to ensure you're physically able. Classes are held twice a week. Our students average +5.3 MPH in the first session.

*A driver speed assessment is required prior to your first class.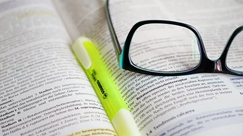 Monthly Book Club
Are you a true student of golf? Perhaps a bookworm? Plenty of golf books exist but which ones are going to get you the best information about your game? Each month we'll select a book and read a few chapter each week. Then, on a weekly video call, we'll review the chapters and discuss what we've learned from them.