Lesson Rates | Kevin Kretovics | Jordan Fronabarger
Jordan Fronabarger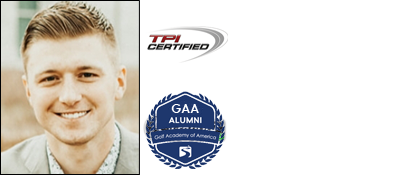 Background
Home Town: Aurora, Missouri
Coach Jordan grew up as a 4-sport athlete in golf, football, basketball and baseball. He graduated from the Golf Academy of America in 2014. Soon after, he was an Assistant Golf Professional at Hickory Hills Country Club, the home of golf's legendary Payne Stewart. During his time as an Assistant, Jordan completed his TPI Certification.
Coach Jordan has a love and passion for the game. His goal is to help others enjoy the challenges presents by golf through fitness and movement. He says, "I don't believe there is one way to swing a golf club. However, each student has a uniqe personal movement pattern from which we can build a better swing pattern."